Welcome
Over the years I've been playing with wood.
I have a reverence for trees.
Each tree, each piece of wood has a story to tell.
A skilled craftsman can read the story in the wood and create a new chapter, a new dialog for the story hidden within.
There is nothing quite so satisfying as taking a tree, breaking it down into smaller parts and putting them back together in a new beautiful form.
Create a new story in the new form.
Come Play with me as I breathe new life into old wood.
Get Started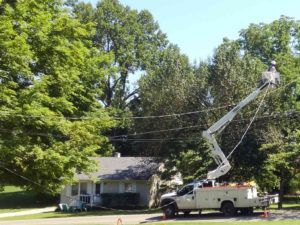 With the Workshop building installed, now its time to get the Woodshop wiring installed. This is a two-phase task. First, a feeder wire needs to be run to the shop and then the inside wiring needs to be completed.
Time to Build a Shop on Our Foundation.  You can follow along as the building goes up.  This 24 x32 foot Shed was Pre-fabricated by Tuff Shed.  It arrived with a pair of carpenters and a load of pre-built walls.