Welcome
Over the years I've been playing with wood.
I have a reverence for trees.
Each tree, each piece of wood has a story to tell.
A skilled craftsman can read the story in the wood and create a new chapter, a new dialog for the story hidden within.
There is nothing quite so satisfying as taking a tree, breaking it down into smaller parts and putting them back together in a new beautiful form.
Create a new story in the new form.
Come Play with me as I breathe new life into old wood.
Get Started
For years I have wanted a full-sized shop.  In order to do this, we need an actual foundation that the shop can sit on and start generating real income. Here is what I went through to get this foundation in place and ready to install the shop.
Read all about the foundation install.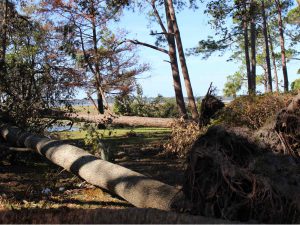 Building a WoodWorking Business from the Ground up takes persistence and planning.  Have a look at this recap from the last year to see what I've been up to as I Build my Business.
As a long-time Woodworker, I've built a variety of large and small projects.  I've learned to use the tools available to me to get the job done.
I'm currently without a shop to work in and am making do with a covered carport.  But I need to work with wood or I'll go crazy.
Follow along on my journey to rebuild my woodworking shop and start a business from the ground up.